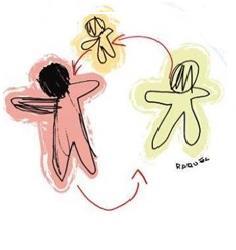 u
Testimonials
Working with Sandy was transformative! She is an exciting and passionate speaker. She made the topics accessible, exciting, and meaningful by meeting us where we were in our journey to understanding this approach. We can't wait to welcome her back!--Natalia Fisher, ECE Director Jacksonville JCA
If you need a great Zoom training, Sandy Lanes just kept our staff captivated for 2.5 hours! --Lisa Cooper, Assistant Director Pennie Z. Davis CDC, Omaha NE

Sandy Lanes is an accomplished Reggio-inspired educator and pedagogical consultant. She is skilled in supporting your staff in learning and translating the defining principles of the Reggio Emilia philosophy to fit your program needs. She has a very warm and accessible presentation style and helps everyone feel comfortable and ready to learn together. Your staff will be very engaged in their learning of Reggio Inspired teaching and learning with Sandy.
--Gigi Morales David, Director, University of North Florida Preschool
Throughout our time together, Sandy has provoked ample growth in my practice as she has gently challenged my way of thinking and encouraged me to dive deeper into my pedagogical implementation. Her expertise in the fields of early childhood education and the Reggio Emilia Philosophy is evident in her ease to identify and develop areas of growth. This is demonstrated as she often guides my practice by asking one simple, yet deep question, semantically constructed in a way to stimulate extensive reflection on my part. -- Kayla Angelosante, Pedagogista, Fairfax, VA

Sandy is a perfect blend of joy, curiosity and pedagogical wisdom. I have come to rely heavily on Sandy's instincts and experience both as a thinking partner and as a guide in my educational journey. I know that I am not alone in my feelings that she is a rare and valuable resource for so many educators in so many communities. -Josh Rifkin, Teacher Staenberg-Loup JCC ELS, Denver CO
Sandy has been a tremendous mentor in my career. Her natural curiosity to understand others and their thinking process is authentic and contagious. As she strives to understand my own intentions, her validation and thought provoking prompts at every step inspire me to approach others with curiosity and wonder, too.
--Lisa Plotkin, Educational Consultant Richmond VA
nder
Sandy is a gem. She is calm and approachable as well as extremely knowledgeable. Sandy thinks very deeply and pushes her mentees to really reflect and process differently than before. She is able to work with all kinds of people, since she connects and gets to know each person and focuses on what they need to be successful. I have many "aha" moments when I listen to her speak. Sandy is also very flexible and works well with any schedule. I highly recommend bringing her in to work with staff and administration. We can all benefit from Sandy's presence- which in turn benefits our children. --Melissa Lebowitz, Preschool Director, Beth T'filoh Community School, Baltimore MD
Even during a pandemic, where safety was a priority for everyone in our preschool, Sandy's workshop helped us focus and deepen our understanding of our foundational purpose, creating a dynamic learning environment for our students. Sandy's workshop was a wonderful reminder of how the Reggio Approach puts value on our relationships and interactions with children, especially during a time of stress and anxiety. While we are clear about what we truly want for children, like fostering creativity, optimism, and a sense of self-worth, we explored how we can work with children toward these goals through building a sense of connection and community. The tools Sandy shared will help us move forward with intention, wonder and joy. --Ora Cohen Rosenfeld, Director, Beth Emeth ECC, Herndon VA
Find the joy in the journey with Sandy Lanes sandylanesconsulting@gmail.com